Overview Art on fabric collection
The collection consists of t-shirts with a quote printed on it. It is not for sale, yet.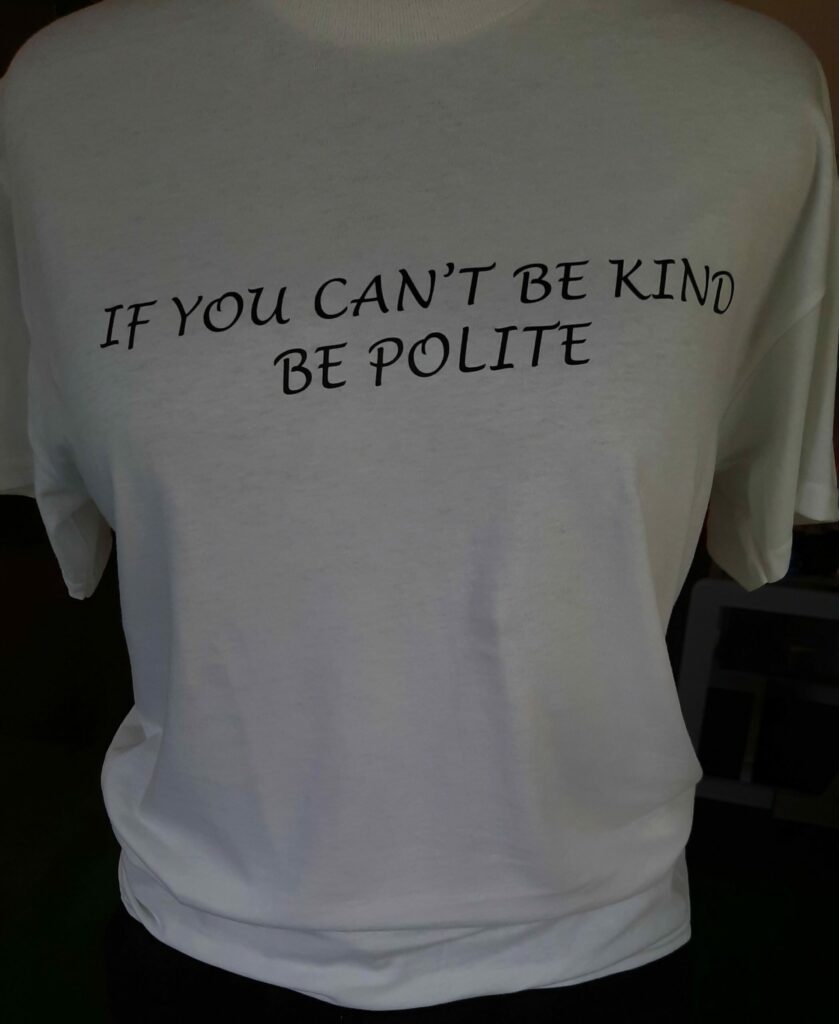 I came up with the lyrics realized it is best to ignore people with a bad attitude and even walk away. 
So: If you can't beat. Leave them.
Each t-shirt has its own quote. The t-shirts are currently not available. They will be placed in the store as soon as possible.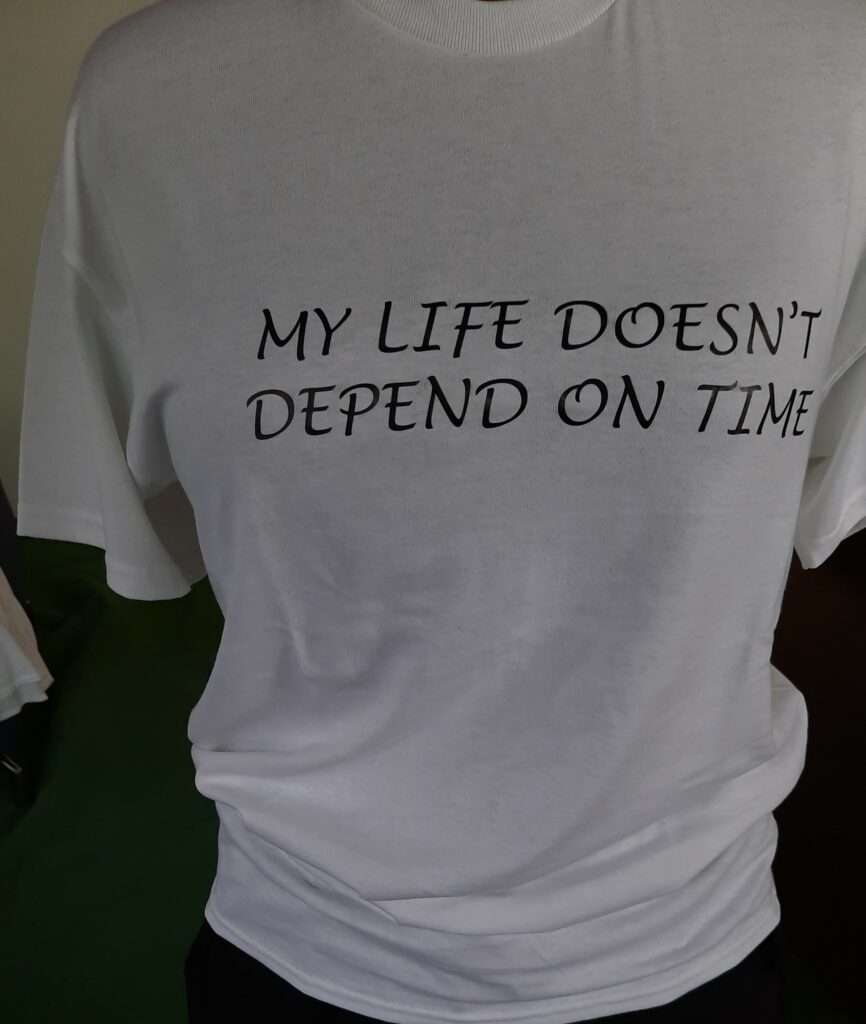 On my day off I take my time and with my quote everyone can take that into account
On my holiday : My life doesn't depend on time.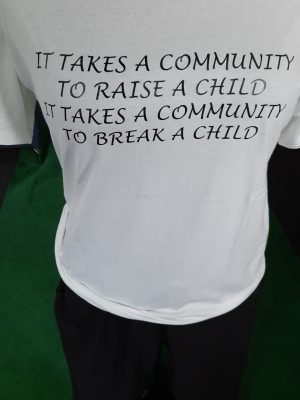 This text is all about growing up in a good community.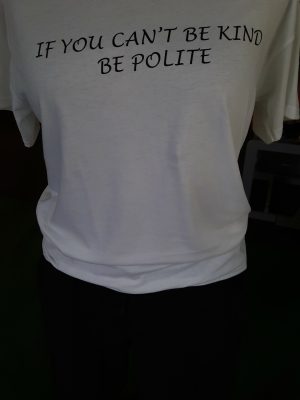 I came up with the lyrics after realizing that being polite is the best way to deal with people who have bad attitudes.
So: If you can't be kind. Be polite